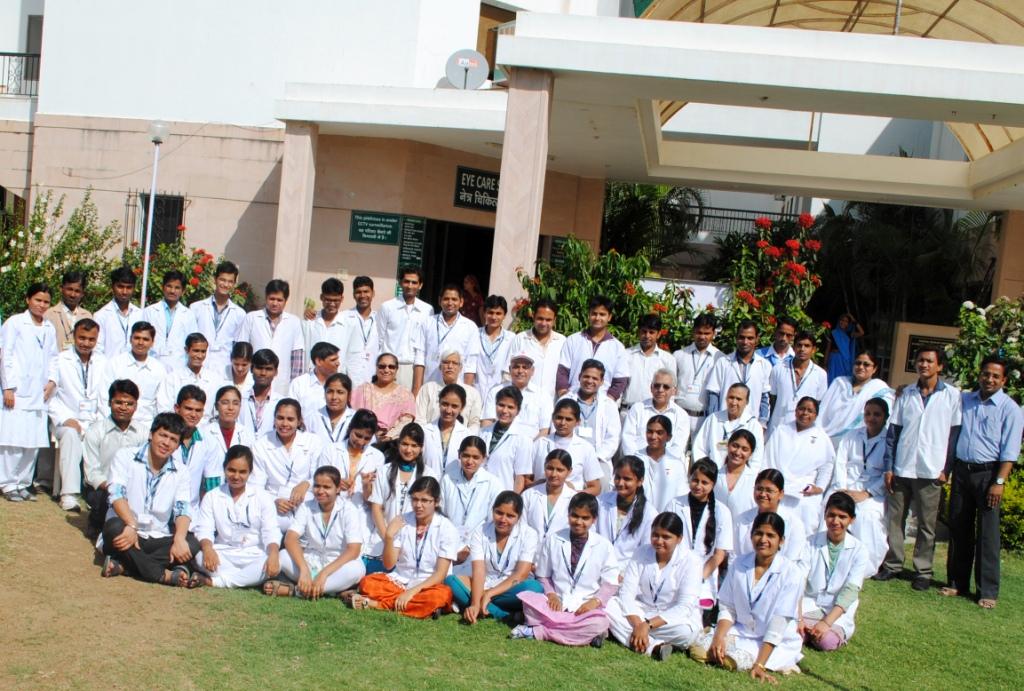 Group photo of students and faculty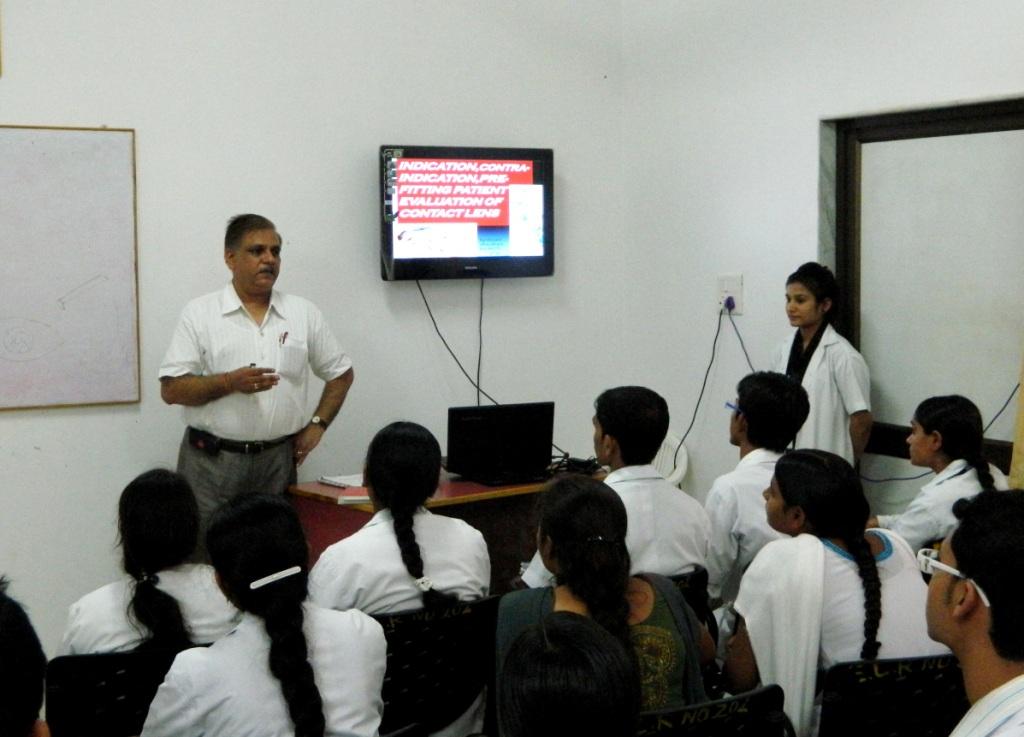 Classroom teaching by Dr V C Bhatnagar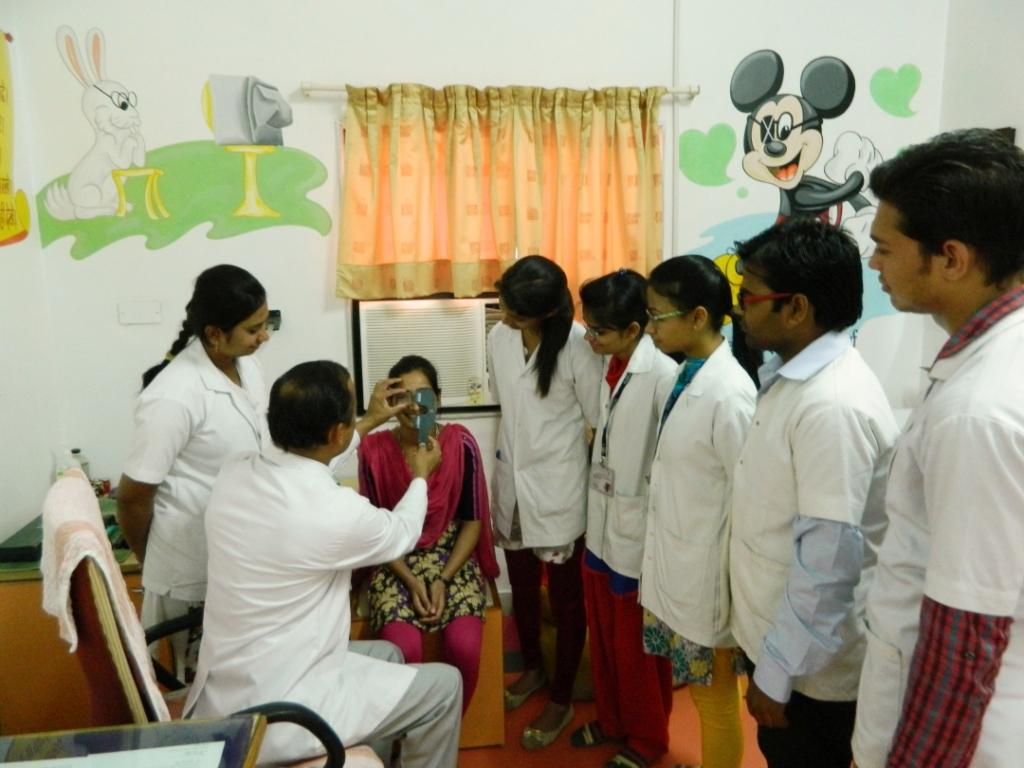 Procedure demo for optometry students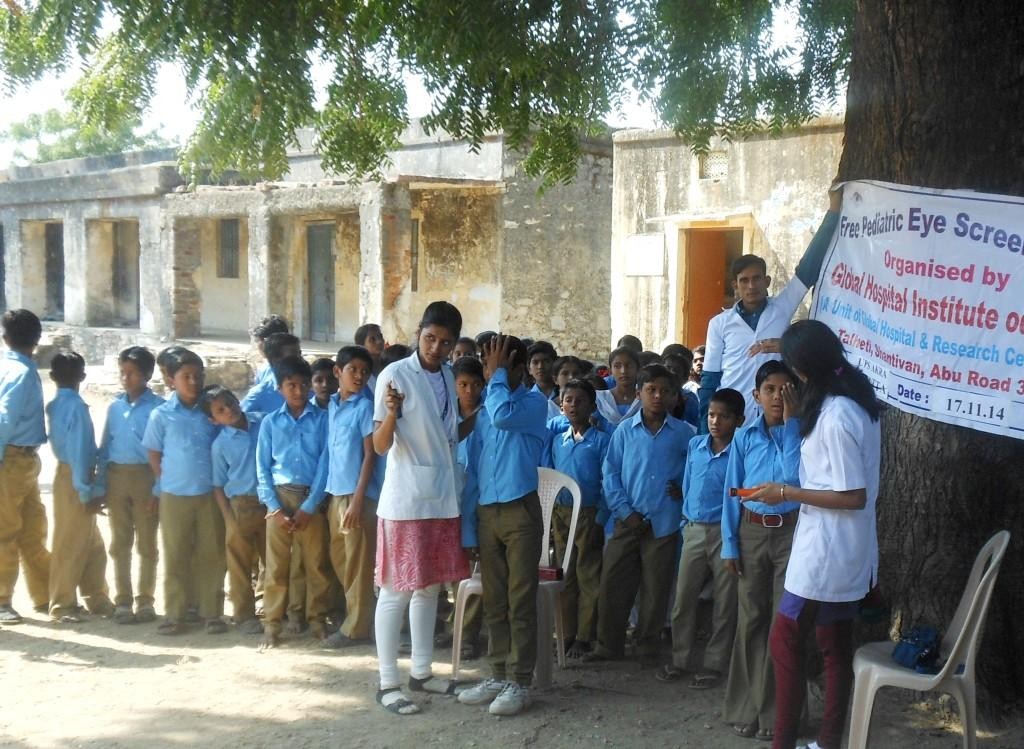 Students screen children's eyes at a makeshift site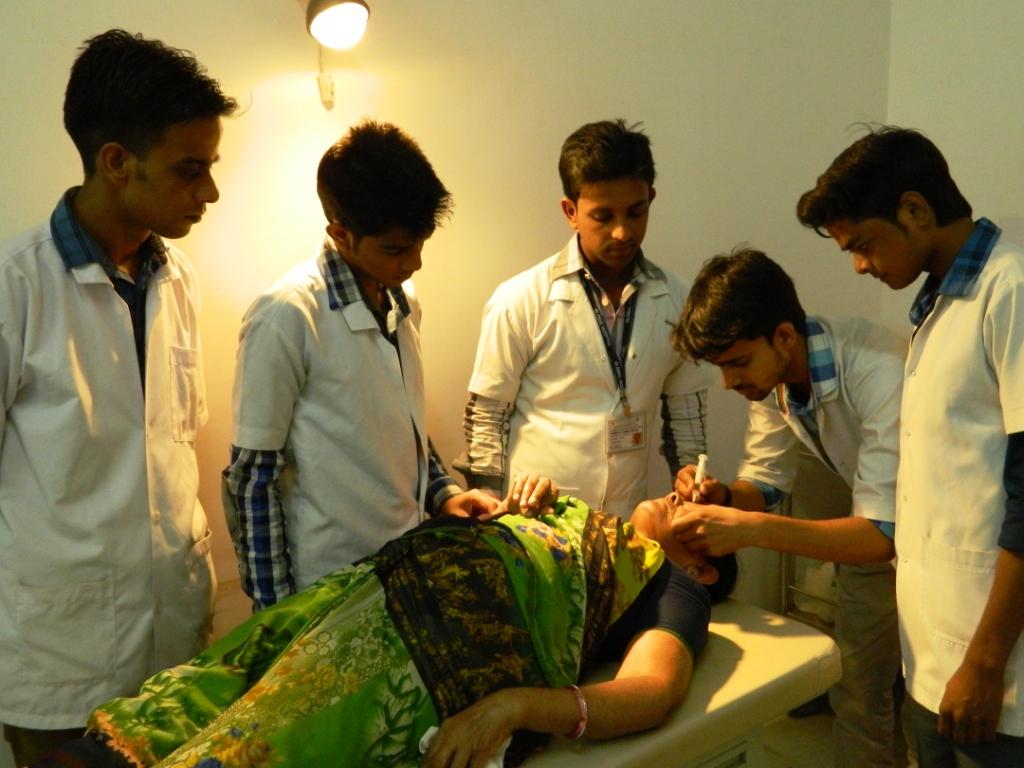 Hand-on training: Lacrimal sac syringing by students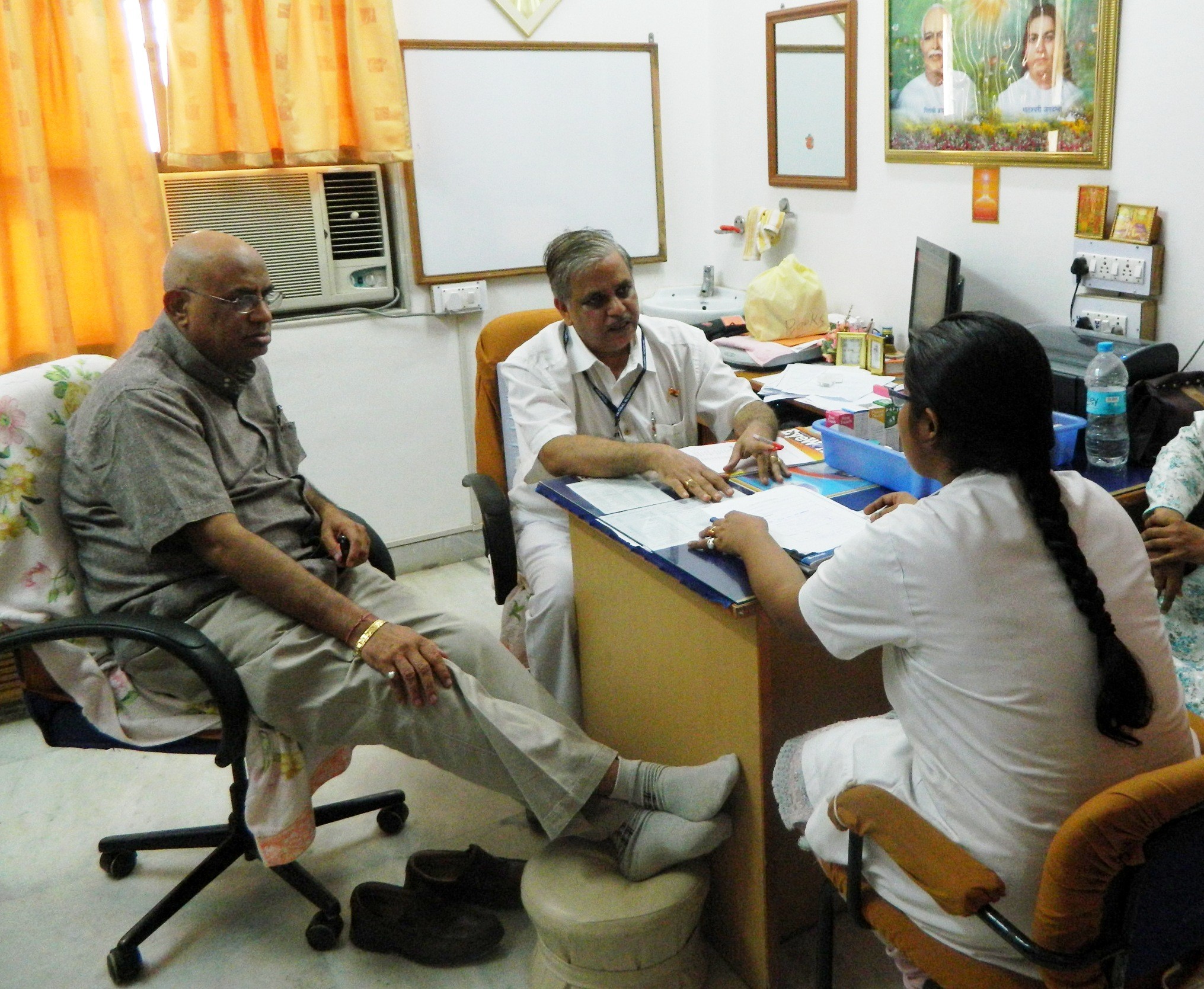 Practical exam in progress
Global Hospital Institute of Ophthalmology offers a three-year Diploma in Ophthalmic Techniques in association with the Federation of Ophthalmic & Optometry Research and Education Centres, New Delhi.
Grp. Cpt. Dr VC Bhatnagar has over 30 years of clinical and teaching experience.
During his long tenure with the Indian Air Force, he led the ophthalmology services at 7 Air Force Hospital, Kanpur, and was visiting professor of Ophthalmology at the Rajiv Gandhi University of Health Sciences, Bengaluru.
Dr Bhatnagar holds post graduate degrees (MS, DNB) and a diploma (DOMS) in ophthalmology, and post graduate qualification in bio-informatics.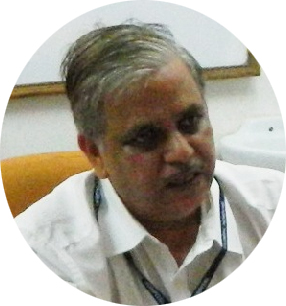 Launched 1999
Batches 16
Students so far 35
Duration
Two years of teaching and a one year internship, which is done in-house.
Who Can Apply?
The minimum qualification for entrance to this course is 10+2 in the physics-chemistry-biology stream with at least 45% marks.
Coverage
Students train in theory and are taught how to organise outreach programmes.
Stipend
Third-year students receive a stipend of Rs 2,500 per month.
Admission Timeline
Applications are accepted throughout May and June and the course starts on July 1.
Annual Fees
Tuition fees: Rs 10,000 per annum for each of the three years.
Books: Rs 3,000 for the entire course
and a partially refundable security.
Annual Intake
Ten seats per batch.
Hostel Charges
Rs 2,000 per month
Contact
Global Hospital Institute of Ophthalmology
Near Modern Insulators
Sirohi Road Abu Road
Email
Call 0091 2974 228600
Visit
Here you can create the content that will be used within the module.