ADMISSION NOTICE:
Download, fill and despatch this form with the fees to apply!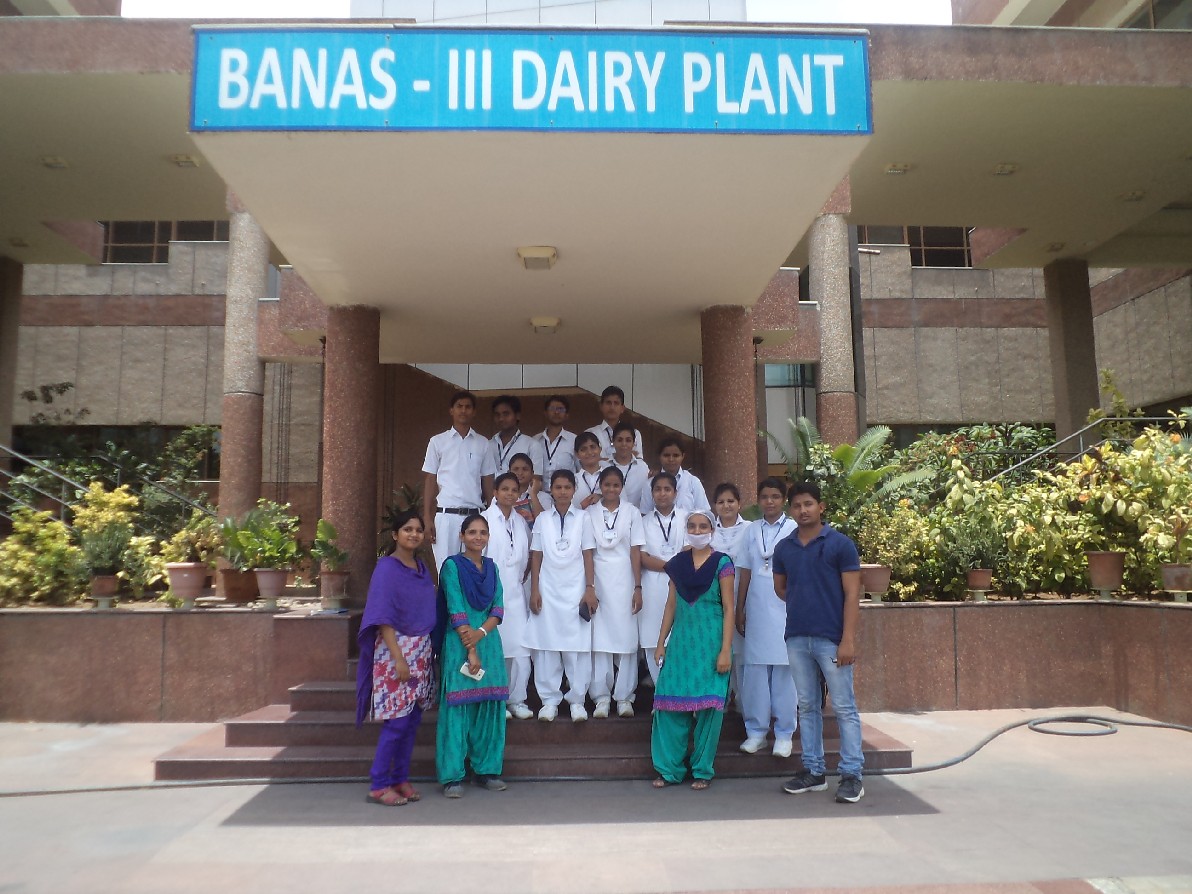 Visit to Banas Dairy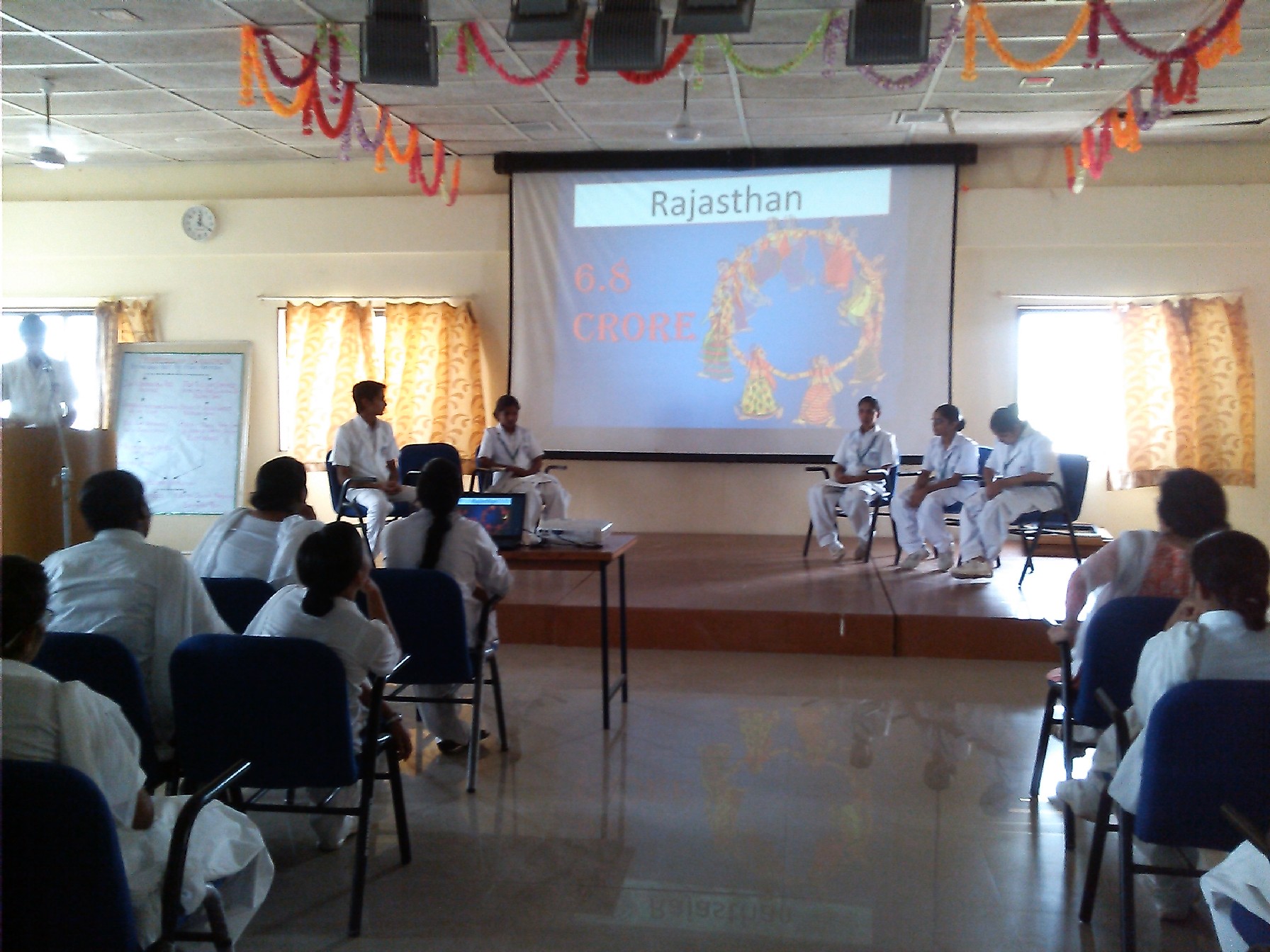 Teaching facilities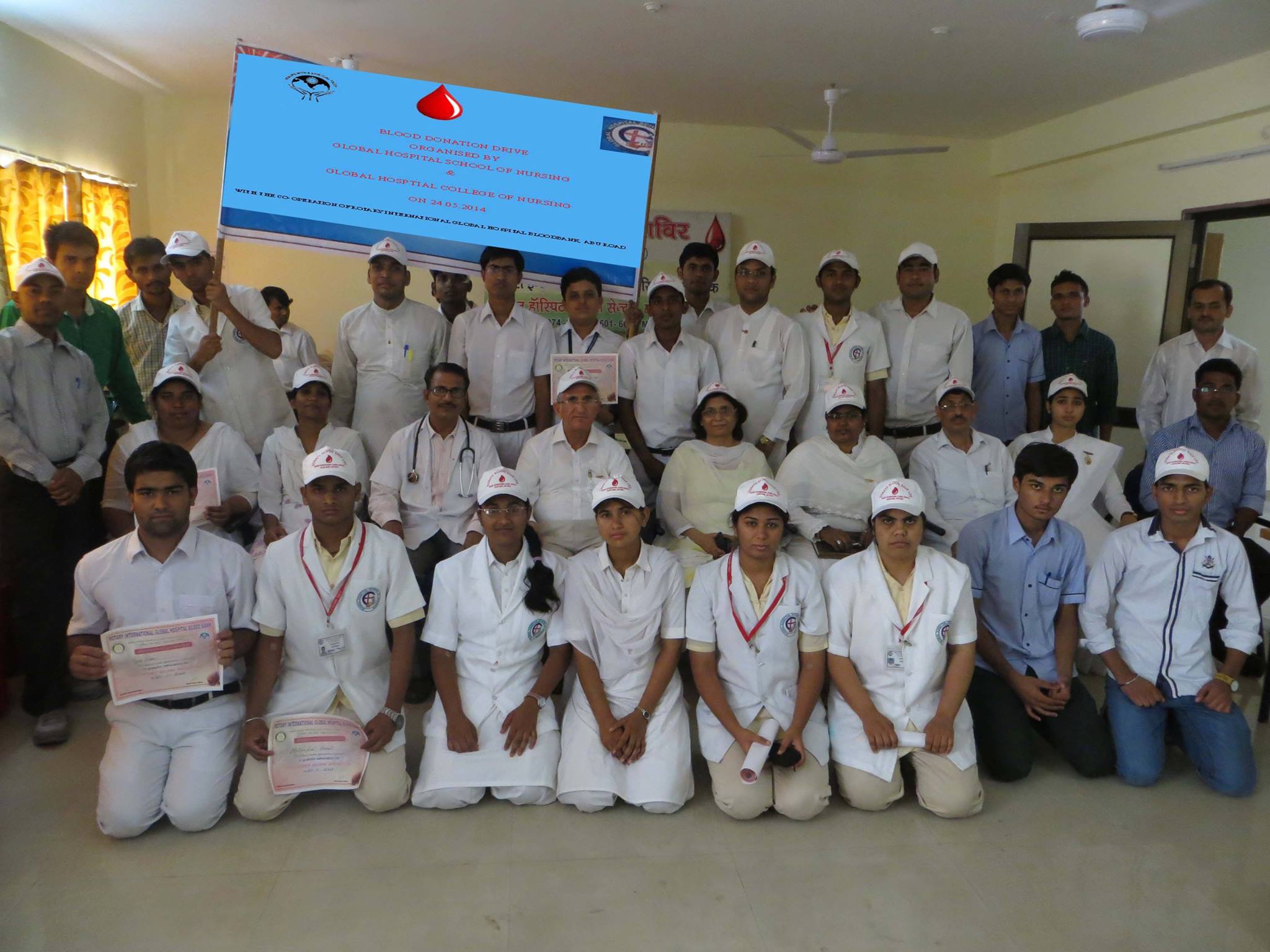 Blood donation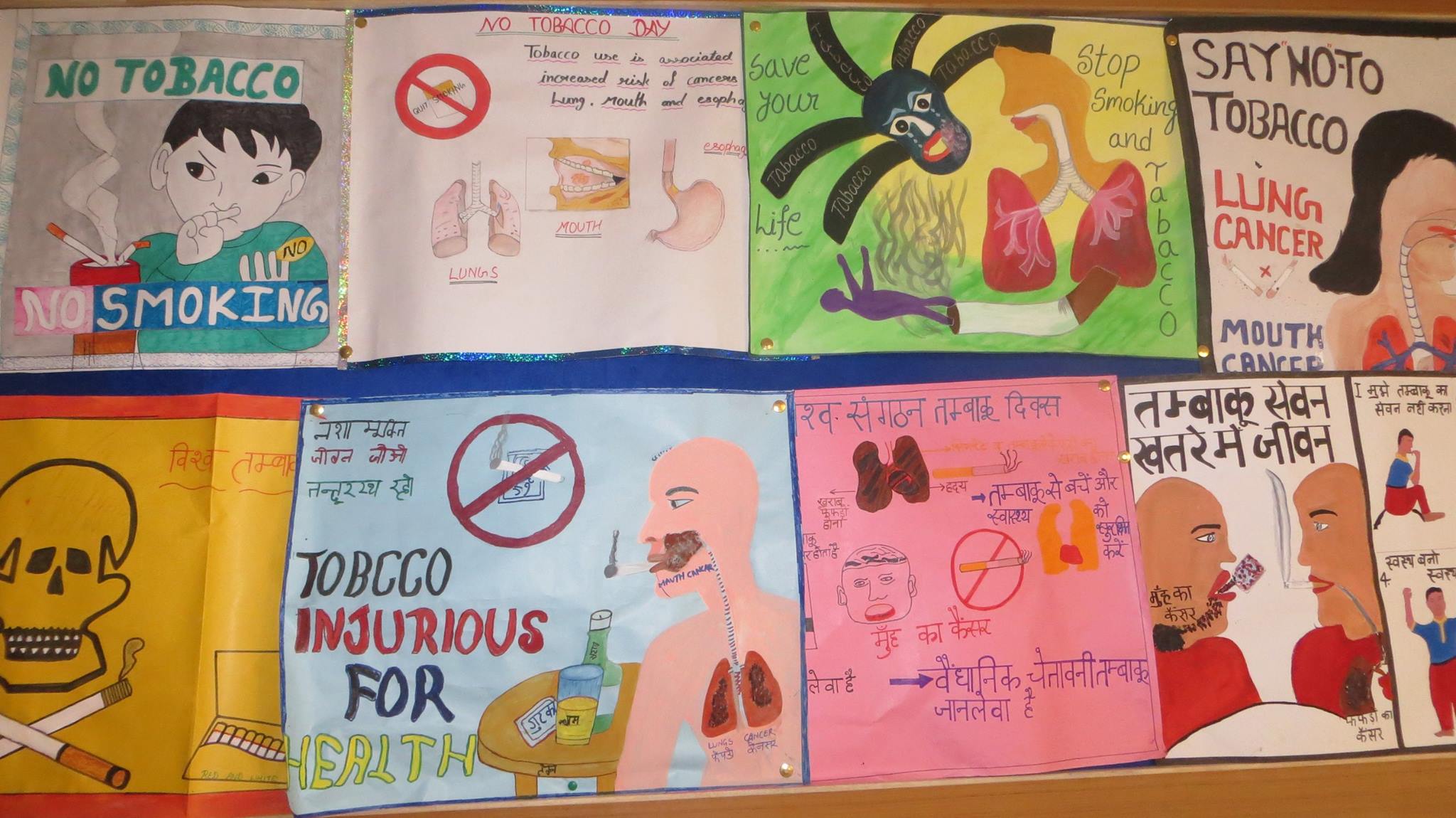 Visual presentations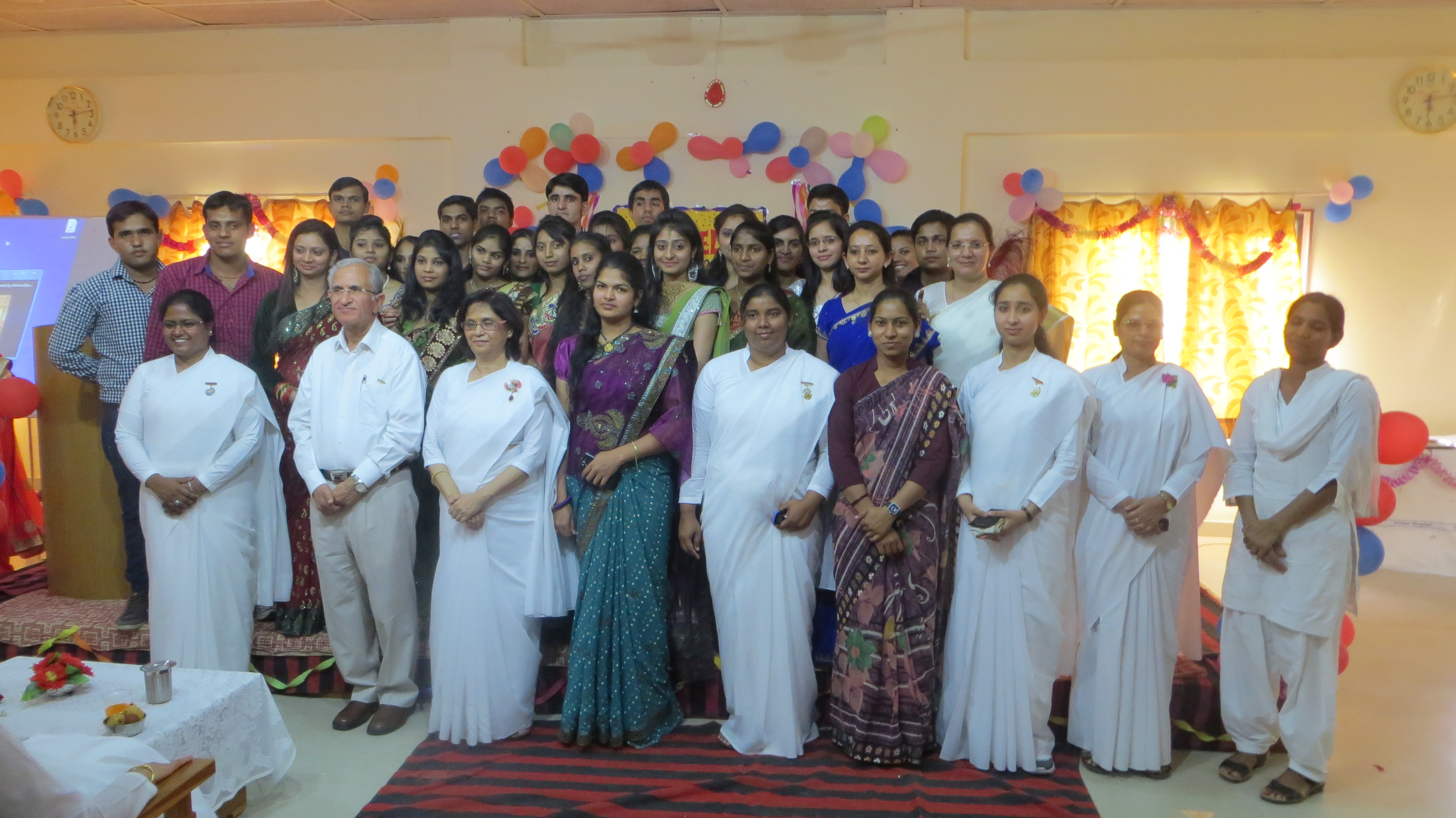 Farewell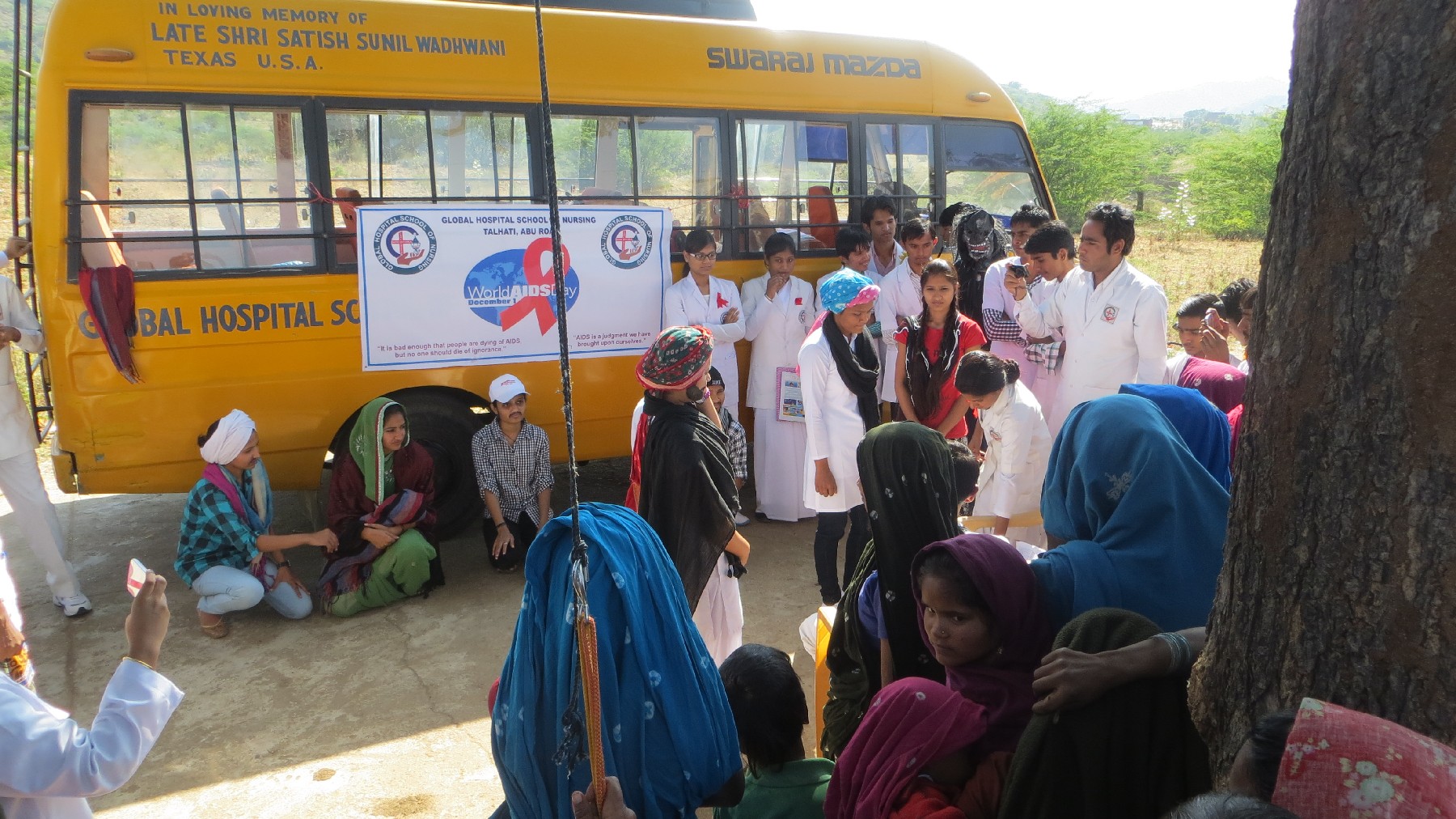 Community outreach
A nursing school offering a three year diploma in General Nursing & Midwifery recognised by the Indian Nursing Council and the Rajasthan Nursing Council.
Mamatha S is the principal of the Global Hospital School of Nursing.
Mamatha holds a graduate degree in nursing from the Government College of Nursing Bengaluru, a diploma in psychiatric nursing from Middlesex University London and a postgraduate degree in nursing with a specialisation in psychiatric nursing from the Kalabyraveshvara College of Nursing Bengaluru.
She has seven years of clinical experience in India and overseas (London) and 12 years of teaching experience.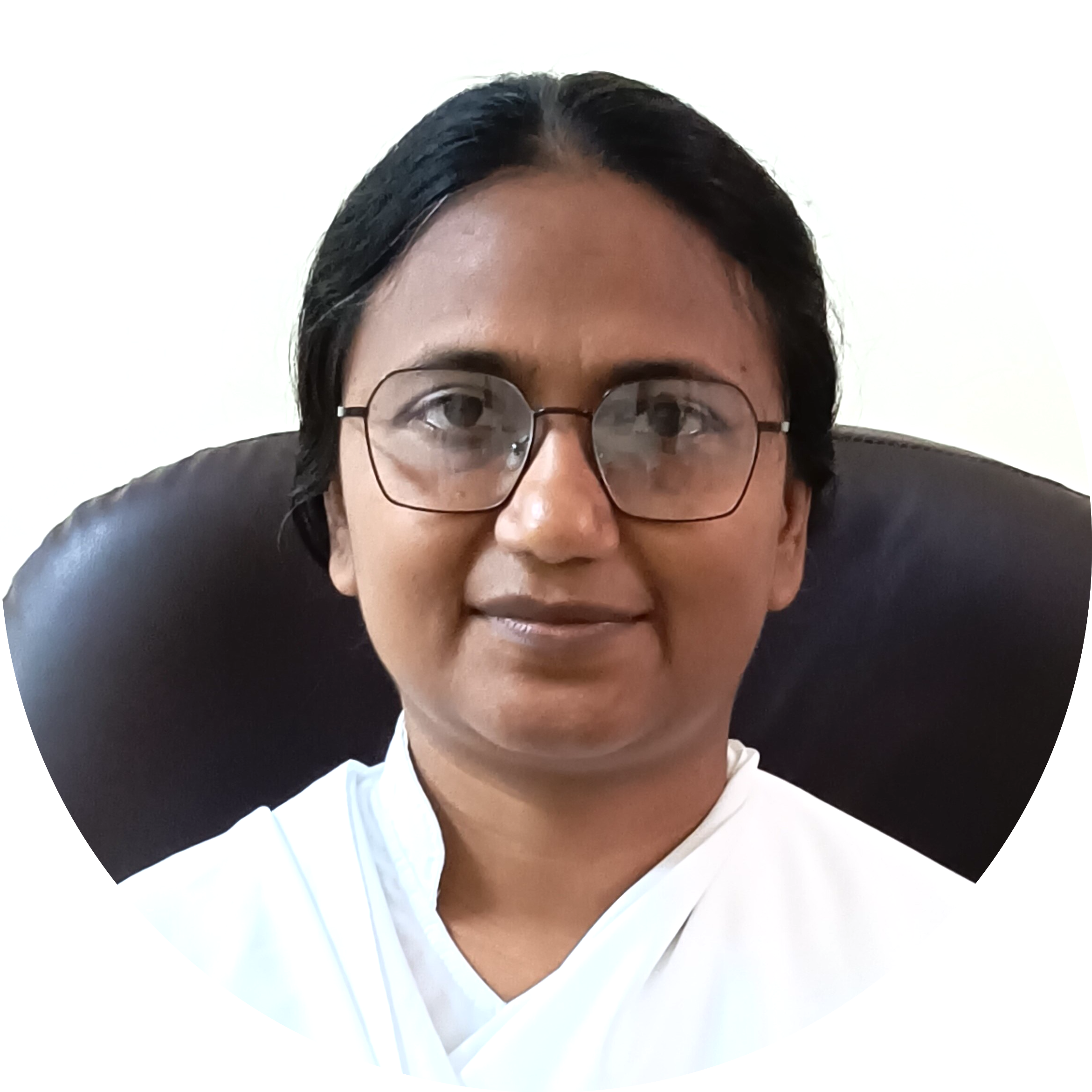 Established

2006

Current enrollees

76

Batches passed out

13
Annual Intake
30 seats per annum
Who Can Apply?
Students with at least 40% (35% for SC/ST applicants) in class 10+2, preferably in the science stream, although agriculture, commerce and arts stream applicants may also apply, from the Board of Secondary Education Rajasthan or any equivalent board.
Candidate who pass in the supplementary examination must attach both (main and supplementary) marksheets.
Candidates are selected on merit.
Age Bar
Female applicants: Between 17 and 34 years on October 1 of the joining year Male applicants: Between 17 and 28 on October 1 of the joining year
SC/ST/OBC/SBC candidates get 5 year relaxation in the maximum age limit
Annual Fee Structure
Tuition fees: Rs 50,000
Books: Rs 2,500
Uniforms: Rs 3,000 (well looked after, this will last the entire duration of the course)
Hostel
It is compulsory for students to stay in the hostel. Boys and girls live in different hostels. Hostel charges are as follows:
One to a room: Rs 15,000 per annum
Two to a room: Rs 12,000 per annum
Three to a room: Rs 10,000 per annum
Mess fees are charged over and above this. Contact to know more.
Scholarships & Loans
Needy students can apply for a scholarship or loan, which are sanctioned after an assessment of needs, subject to the availability of funds.
Laxmi, seen below, hails from Odisha, and is currently studying towards a diploma in nursing. She is a full scholarship beneficiary.
Extra Curricular Activities
Student enjoy a rich campus life. They celebrate festivals and other days of importance. Ample opportunities are created for students to hone their cookery, presentation and acting skills, among others.
Here's a look at some students presenting a mime on the potential harm of mobile phones: