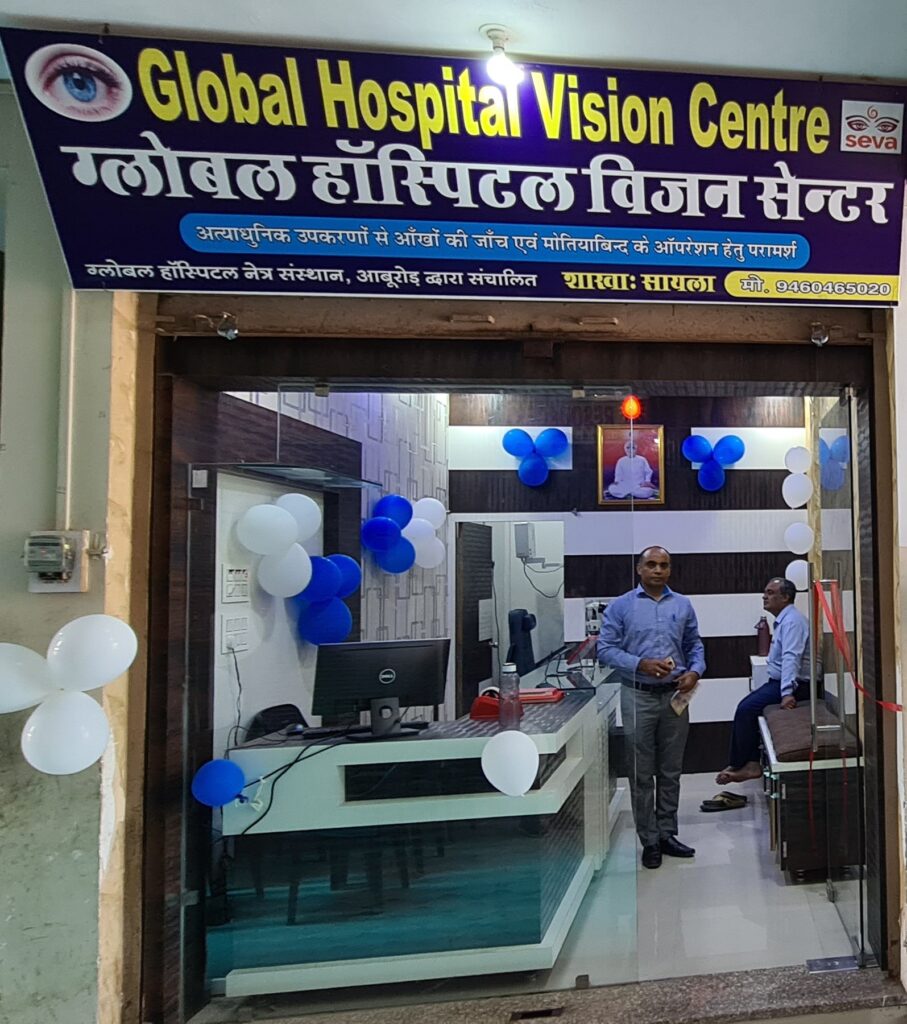 Vision Centres in Raniwara (since 2010), Kalandri (since 2011), Pindwara (since 2016), Sayla (2021) and Reodar (2021) offer eye checks and minor ophthalmic procedures while referring serious cases to the Global Hospital Institute of Ophthalmology.
HISTORY
These outposts help disseminate awareness about the eye care services offered by the parent organisation and facilitate postoperative eye checks for patients living afar. The centres are run on a no profit-no loss basis. Patients are changed nominally for the procedures. Post-operative checks are conducted for no charges.
Support for this expansion came from Orbis Inc (Raniwara), PC Parmar Foundation (Kalandri), Swaran Singh Sian from UK (Pindwara), The SEVA Foundation (Sayla) and the Gerald A Cooper-Key Foundation through Operation Eyesight Universal, Canada (Reodar).
Most centres are staffed by an optometrist, to conduct primary examinations, refractions, referrals to the base hospital and record-keeping, and an optical assistant-cum-field worker to operate the optical counter, grind glasses, dispense spectacles, conduct field surveys, etc.
Each of the vision centres serves a population of about 50,000.