Two doctors assisted by two attendants and two drivers run a mobile health consultation service. They visit 69 villages in tehsils Abu Road, Pindwara and Reodar in district Sirohi, a population of about 150,000.
Why is the project relevant?
The service plugs a gap in available health services. For most of these villages, the nearest government-run Primary Health Centre is 5 to 20 km away. Travelling to and fro to see a doctor takes up the better part of a day, and means the loss of a day's wage. Understandably, these people tend to delay doctor's visits.
Since when is the project active?
2004
Who implements the project?
Dr Ashok Dave (supervisor/doctor), Dr Rajiv Jain (doctor)
Beneficiaries (FY 2019-20)
27,745 consultations, 803 referrals to Global Hospital for further diagnosis and treatment
Of every 100 patients, 30% are young children (age 0-5), 19% are children (age 6-15), 42% are adults, 9% are geriatrics (age beyond 60)
Current sponsors
Sewa International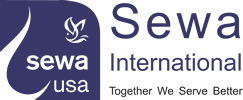 Approx Rs 10,00,000 per clinic per annum
Status active. Currently seeking support for the next year. If this project interests you, please write to ghrcabu@gmail.com